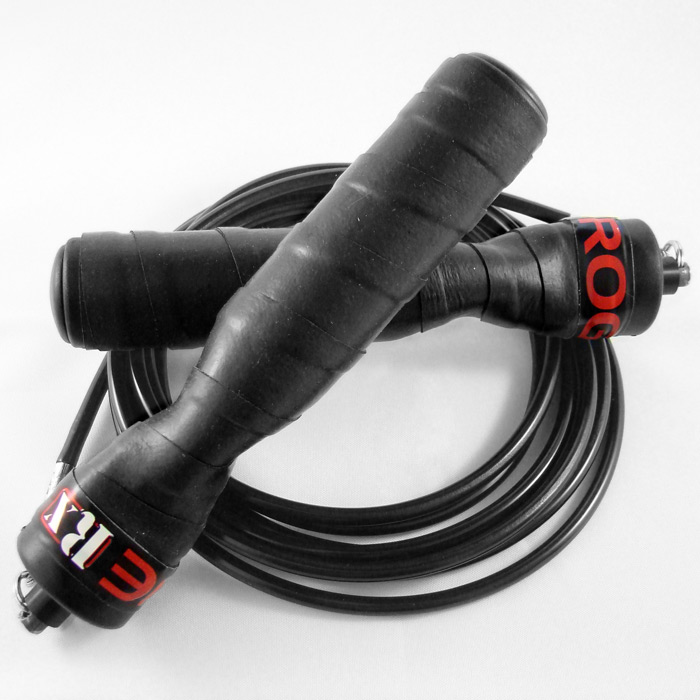 Along with foot wear, jump ropes are a piece of personal gear that can really make a difference in your performance. The amazing thing is you can get a jump rope that will vastly out perform your current rope for just a few dollars more than you paid for the speed rope from your sporting goods store, and it will not wear out like a pair of shoes.Rogue RX Jump Ropes offers a product that is custom built to your measurements and preference of cable weight. They use a multidirectional swivel bearing system that makes them one of the fastest ropes on the planet, and have an ergonomic handle that allows for for an effortless grip. In addition, the RX product is one of the most durable ropes available. Many gyms are able to use them indefinitely
while their other ropes have to be either repaired or replaced every few months.
Again and again, people who know gear, choose RX. After rigorous testing, an elite special operations unit recently chose Rogue RX Jump Ropes to outfit their unit.
In competition, you need to know that your gear will not only perform exceptionally, you need to know it will not fail. The number 1 and number 2 male CrossFit athletes in the world showed confidence in RX Jump Ropes by choosing them for the big day.