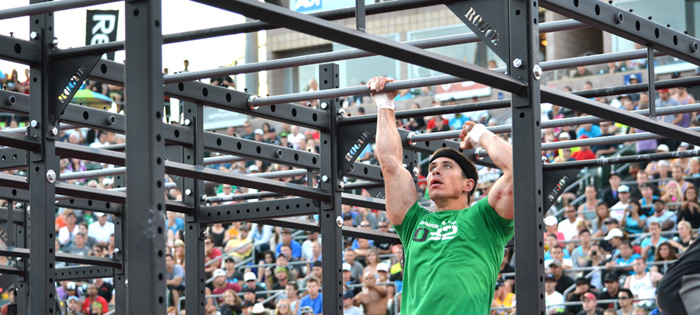 You though monkey bars were just for the playground? Well, if that playground is the 2011 CrossFit Games then you are right!
As seen at the Home Depot Center, the 'Killer Cage' was one of the biggest surprises of the 2011 Reebok CrossFit Games and proved to be incredibly taxing for the athletes. Now, the Monkey Rig is ready for your garage gym.
The 12 foot version has monkey bars and numerous spots for Infinity Rig add-ons. The 14 and 20 foot versions add the ability to use the sides as squat racks. With this rig as the center point of your gym using it as monkey bars is just the beginning. You can do everything from pull-ups to squats as well as many additional exercises like bench press, shoulder press, dips, rack pulls and band work. You can even do bar muscle ups on the ends. A rig like this can take care of nearly all of your equipment needs in one shot.