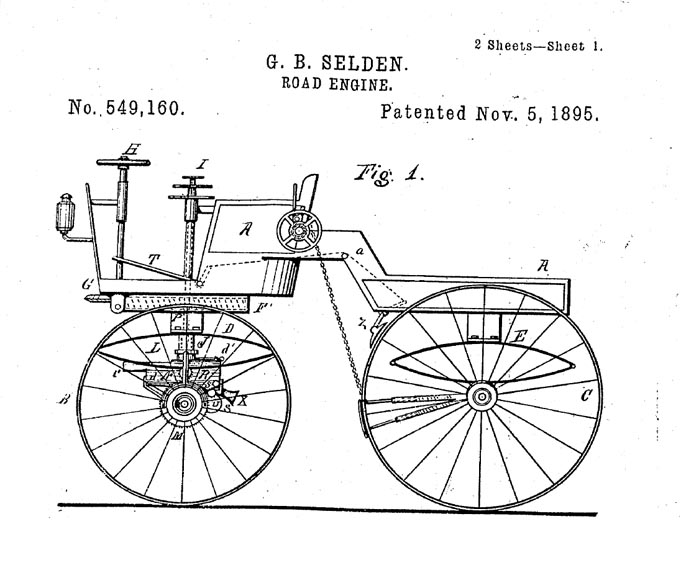 No one on the Rogue team is Henry Ford, but we did build our business around a very similar principle. For Ford, it was the idea of providing a quality automobile that the average person could afford– a goal he famously achieved through innovations in design and manufacturing. It wasn't an easy road, though. As seen in the photo above, George Selden and the Association of Licensed Automobiles owned a patent that basically held other manufacturers hostage for years. It took the determination of Ford to fight and finally defeat that monopoly, opening the door to the modern auto industry.
I think this drive toward delivering a "quality product the average person can afford" is what makes Rogue Fitness unique, as well.  Like Ford, we did not invent racks, squat stands, yokes, barbells or bumper plates. What we've done is work tirelessly to give our customers the best possible value in our industry. It's what we think you deserve.
The Rogue Way
1) We design, build and warehouse at Rogue.  We own our manual MIG/TIG welders, robotic welders, CNC machines and presses.   Our footprint spans 400,000 square feet between manufacturing and warehousing.
2) We ship orders, big or small, in one business day.  The only thing that would keep us from doing this is stock levels. Lucky for us, we manufacture our own equipment.  The industry norm is 6-8 weeks for racks and full gym outfitting. We cut this down by 98%.  This was done by stocking everything we make– hence the need for a 170,000 Sq Ft distribution center.
3) Build equipment with options.  Our Infinity Rig has exactly what its name describes– an infinite amount of options.  We have built small garage gyms to 300' CrossFit Games pull-up rigs.  And for extra convenience, everything is built in families.  Our latest family of items is the Monster family: big 3X3 steel tubes with 1" hardware.
Most other manufacturers build racks with large welded frames that are hard to paint, ship and/or setup.  We chose a different path
4) Unique in Construction Design.  Our design process starts and ends with the items described above in mind.  We take a rack or squat stand and build them so we can ship them to a customer efficiently. Parts can be used in multiple products and will stand up to any abuse that can be thrown at them.
This is achieved by laser cutting, robotic welding, and CNC machines—all highly repeatable processes that allow us to streamline our operations.  These are the things we patent.  We cannot patent a rack, but we can and do patent how we make it.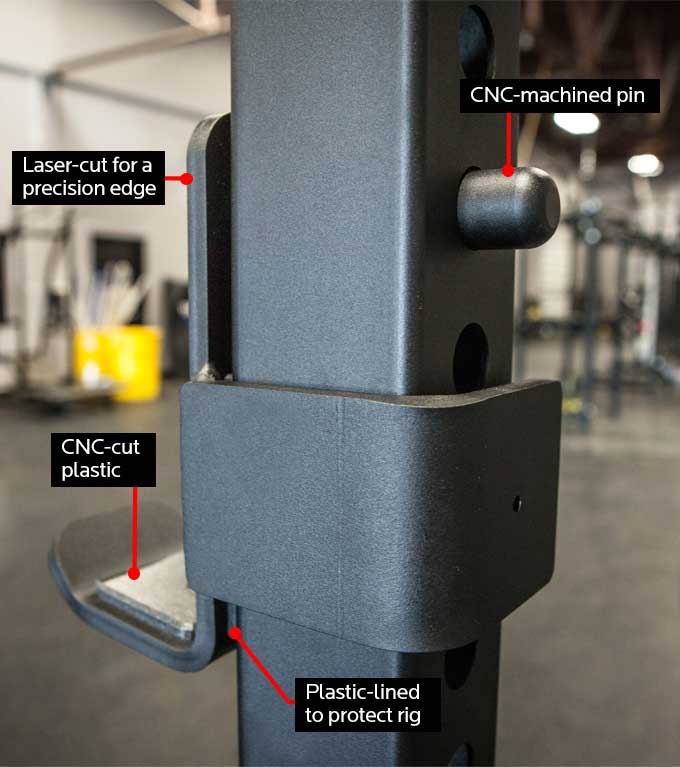 5) Listen to the Customer.  Our equipment is crafted from the culmination of years of valued customer feedback.  From the beginning, our pull-up rigs were built for CrossFit affiliates and other high volume gyms.  We didn't build some multi-station piece of equipment that only one person can use effectively.  We designed for symmetry and volume.  Our patented Infinity rig design is a repeatable rectangle that alternates from 4' to 6' spans.  This enables the coach or trainer to look down a line and see any discrepancy in movement, allowing for clear, uniform coaching cues.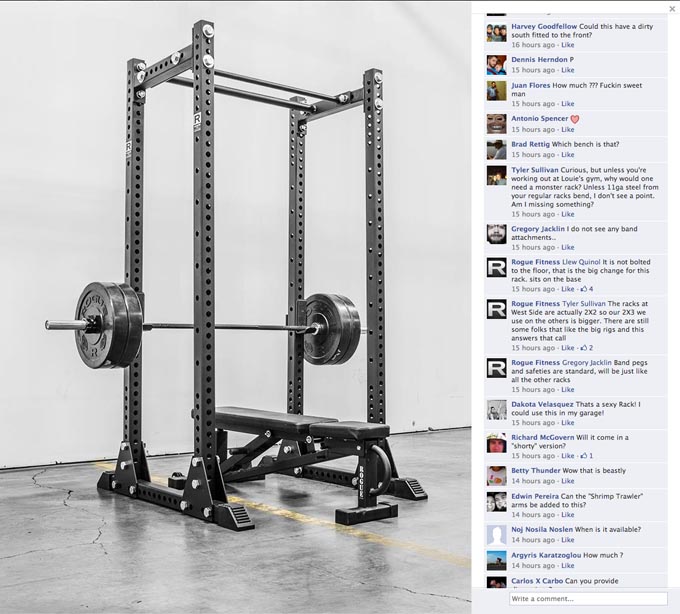 6) Safety in Design.  The best example I can give you is that, almost every day, someone asks us to put something on the bottom of our pull-up rigs.  There are many manufacturers that do this– add structural support at the base, etc.  When someone falls from a pull-up bar and hits that piece of steel, however, it tends to result in disaster.  This is why we have chosen not to abide such requests, choosing instead to address these concerns in every step of our design process.  From the rubber padding on the ring hanger to the Dollamur matting at the CrossFit Games, we lead with Safety First.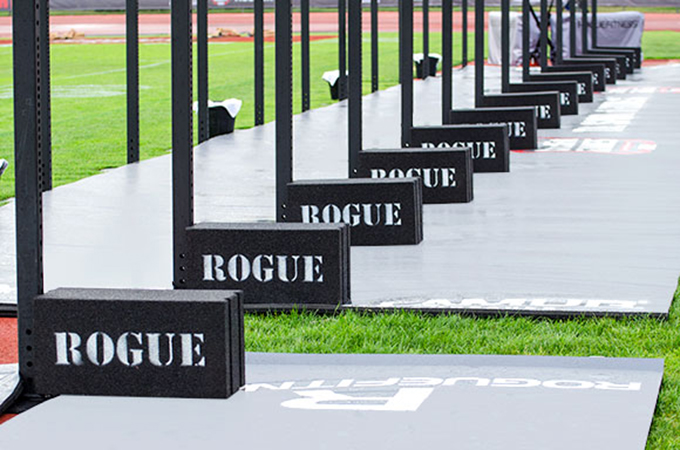 And so, from Henry Ford to Louie Simmons, we remain "Often imitated but never duplicated."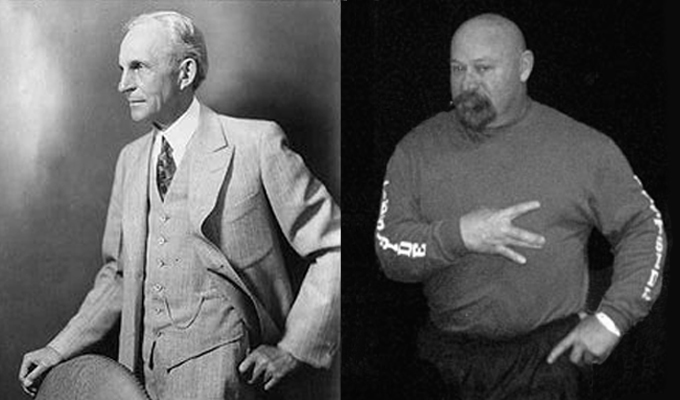 Not a day goes by that we are not trying to make everything we do better, and that includes building up our team that makes it all happen.  We stand now at 160 Rogue team members, and our goal of 500 is within reach by the year 2015.
Thanks,
Bill Henniger