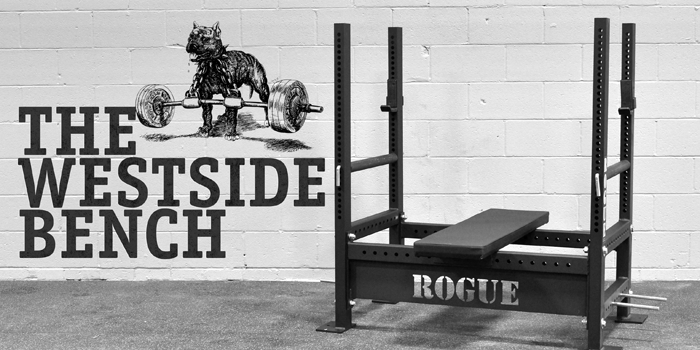 Do you have some Powerlifting monsters at your gym? Are the benches you got at the local sporting goods store making you nervous when your client is lifting 450 pounds. You need this rack based on an OG design from Westside Barbell.
Safety is king with The Westside Bench but performance is a very strong second.
Safety: It features 11 Gauge 2×3″ construction with and 18″ bench height with a 12″ bench width. The removable rack/pin safeties can support over 1000 pounds, there is a laser cut Rogue brace for added stability. Even your bar will be safe, It has removable low profile J-cups with UHMW plastic inserts to protect the knurl.
Performance: It has 1″ hole spacing all the way up and down the rack allowing you to rack press in the smallest increments possible. It has 4 adjustable band pegs, to ensure that you are fully equipped to follow the Westside programming.
Check it out. You will not believe how affordable we made this outstanding quality, U.S.A. made rack, with such a strong pedigree.