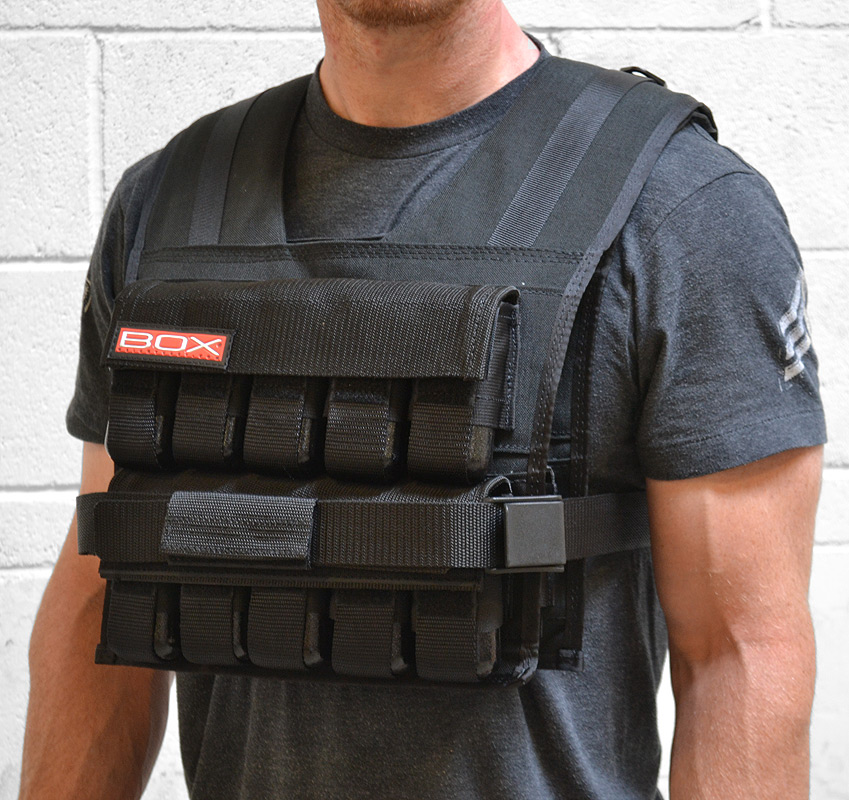 Many in the military or law enforcement go into battle with 60 pounds or more of gear between armor, ammunition, weapons and communications equipment. Anyone who has done this knows the value of training in weight vest so you are not stuck in a situation where you do not have the strength or stamina to climb the wall, chase down the suspect or sprint to safety in your gear.
Even people who will never have to don body armor, will make huge gains from using weight vests for body weight exercises whether using them for single rep maxes or doing entire workouts weighted.
You haven't trained with a weight vest until you've finished a workout with one that weighs 100 pounds. You always want to train harder than you will be tested in competition or battle. You want game day to feel light.
The Straitjacket Box Vest not only allows you to train with up to 100 pounds when needed, it allows you to work up to that weight in easy to manage increments.
Even with the high capacity, the vest is short, which allows for a full range of motion allowing you to add weight to just about any movement including glute ham sit-ups, muscle ups, pull ups, dips, push ups, running, and box jumps.
It comes equipped with two layers of weights, a wider shoulder base with double the padding, and fail proof, military grade fasteners, and 1000 D-Cordura nylon that will assure you that the last thing you'll worry about during your training evolution is the vest, itself.