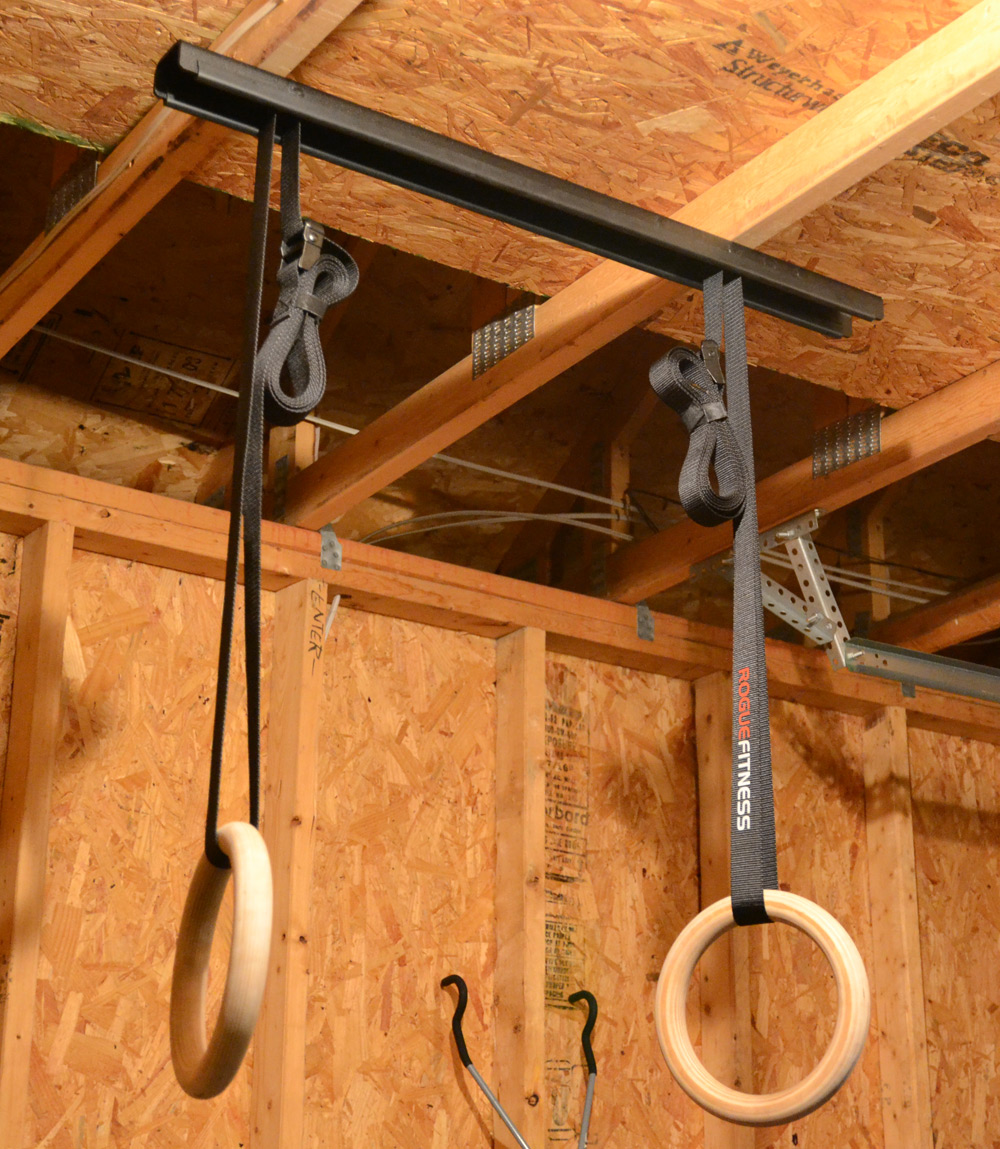 Stop worrying about where to hang your rings!
Looping ring straps over exposed wood beams can lead to strap failure over time due to abrasion by the wood. Finding eye bolts large enough to fit the ring straps is impossible, so quite often you end up buying both eye bolts and large carabineers in order to hang your rings. Since the rafters in your garage may not be the perfect distance apart to hang your rings, you may end up hanging both of them off of 1 beam. This puts the entire load on a single 2×4.
The weight bearing Rogue Ring Hanger is the professional solution for hanging your gymnastics rings. It allows you to distribute the load across two rafters while still having control of the ring hanging width. Because it couples the rafters as well, this further adds to the strength of the system. It is adjustable from 18' to 26" in 2" increments. The ring supports are parallel which makes the rings hang parallel to each other so you never have to waste time figuring out which side of the rings to grab. Both sides of the ring hanger are covered with a rubber gasket, so there is no chance of damaging the straps with big swings.