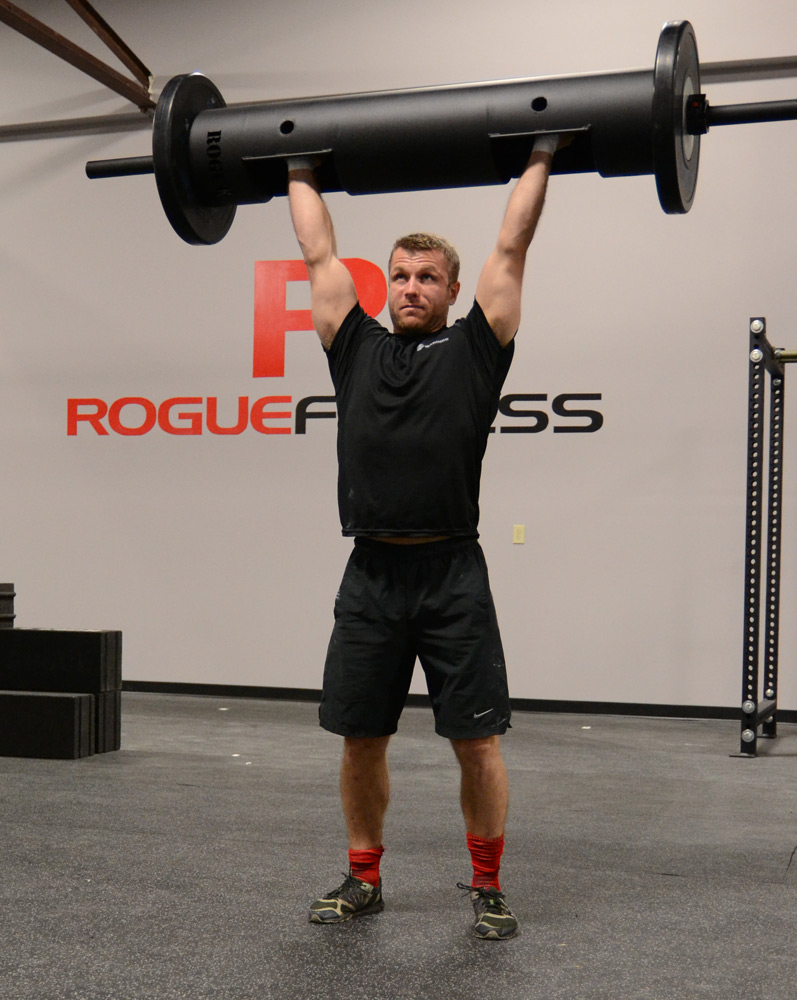 Get Stronger.
One of toughest strongman tools available, the Rogue Log is specialized for training the holy grail – max strength. The neutral grip allows for lower stress on the shoulders for all the pressing movements. If strongman training is even somewhat important to you, this needs to be in your arsenal.
It is a fully welded design made from a 10" laser cut 1/8" thick steel tube. It weighs 65 pounds unloaded and has plenty of room to load bumpers. It can be used for many movements, including: clean and jerk, bench, rows, press, push press and many more.
It is made in the U.S.A. and even has a laser cut Rogue Logo!