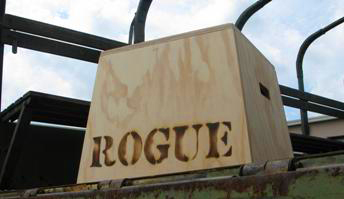 Made in the U.S.A.
Years ago, the question of what products were needed for CrossFitters was asked on the CrossFit message board. One of the products that came out of that discussion was a plyobox that shipped flat to save on shipping charges. They could be put together in less than 10 minutes and featured perfectly cut angled sides and predrilled holes. All you had to do was add glue and assemble.
Here are the next generation of Rogue Wood Plyoboxes that feature pocket screw construction for a seamless look and ultimate strength.
All boxes are CNC cut to exact dimensions. Assembly is a breeze using the provided hardware. Glue is highly recommended but not included.
Get the perfect box you have been dreaming of without buying hundreds of dollars worth of power tools or paying for exorbitant shipping on a preassembled box.