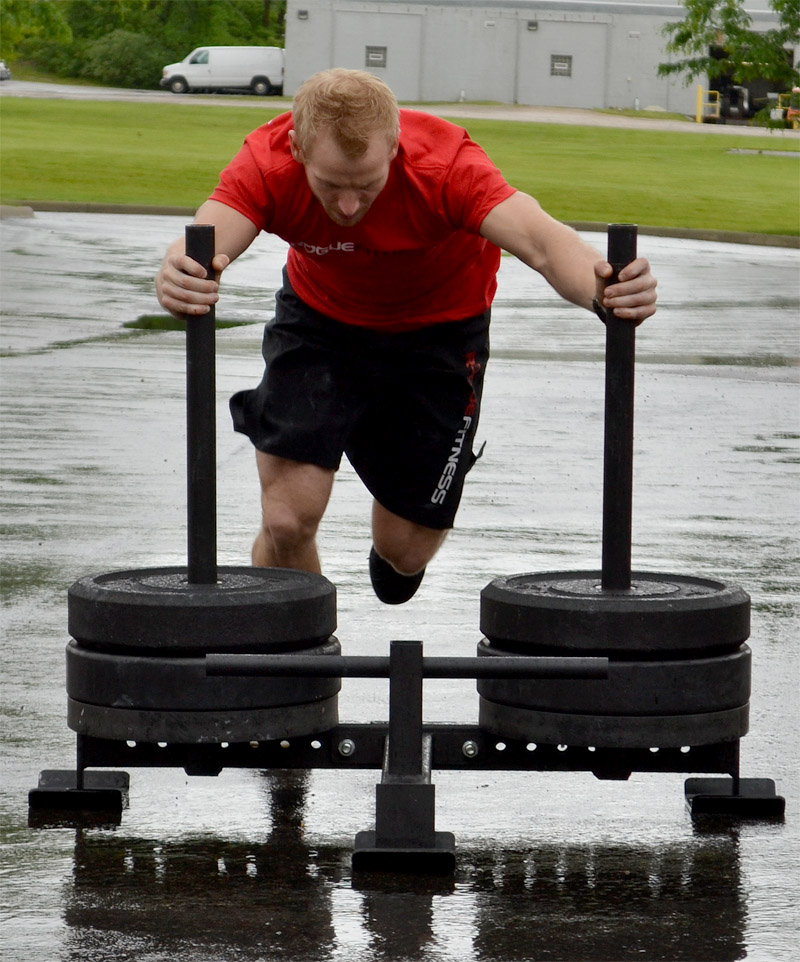 The Rogue Butcher was designed with Westside Barbell.
The Butcher has improved on the traditional prowler design. The black powder coat paint means that the grip is better, the hand placement variations allow for different pushes and the weight-bearing bars can be removed for easier storage. Use this to increase your general physical preparedness, strength and endurance.
It can be pushed in either direction, using either the vertical weight bearing bars or the horizontal push handles. Adding heavy pushes to your workouts is one of the best ways to take the strength that you are building and coordinate it into a functional posterior chain.