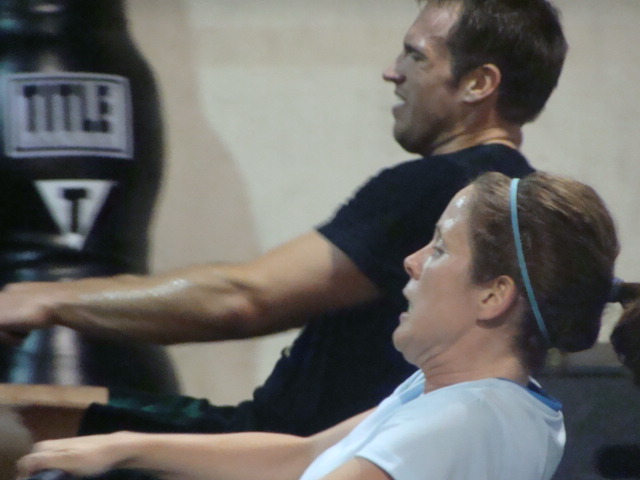 Look at the pictures, have you noticed that our members attend 3-4 classes per week. The average gym goer makes it to the globogym about 3-4 times a month. Pretty simple if you don't show up you will get an AWOL notification telling you to get your butt back in here!
Heather and Roger are pictured above, both of them have made crazy improvements. We don't test BMI or look at scales. If you ask them they just feel tough as nails and due to their hard work all the traditional measures have been blasted. You don't need a bod pod or some fancy oxygen device to tell you that you are out of shape or you don't eat right. Keep it simple just work hard and eat on the outskirts of the grocery store. If you work real hard you can eat a ton of great food.
Our elements program kicks off every Monday and there is not payment obligation. Call us and pick one of the 3 sessions to kickstart your training program. Our classes are for 60 year old women through MMA fighters, the only thing you need is the ability to work hard! Nothing in life comes without it, so you shouldn't expect results from something easy like Tai Bo.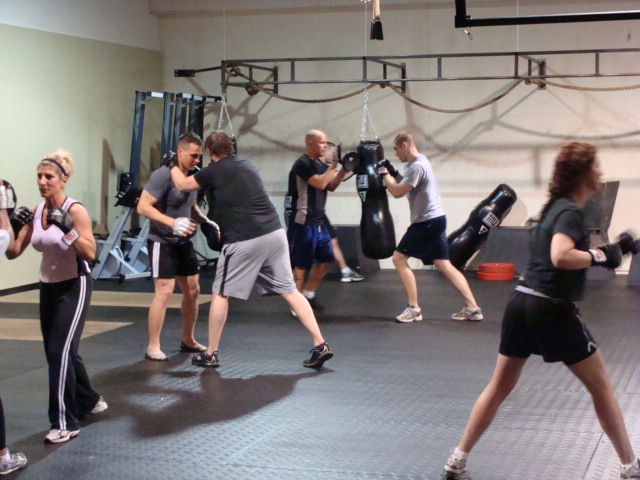 If you see the people in the picture above and notice that their resting heart rate is pretty scary, don't bother them! These ladies were crazy tonight.