You have seen several top competitors wearing compression gear and may have wondered: Does it work, and if so, how does it work?
Compression stockings have been used in the medical field for years for conditions ranging from congestive heart failure to varicose veins. They have also been used to reduce the risk of deep venous thrombosis in hospitalized patients.
In recent years, the use of compression gear has expanded into athletics. They first appeared in endurance sports, and now use has spread to many different sports.
The primary rationale for wearing compression gear is that it enhances venous return leading to increased endurance capacity. It is also felt that because muscles are kept more compact, balance and proprioception are improved and muscle fatigue is minimized.
Several studies have shown a performance benefit:
Researchers in Germany showed that athletes wearing compression socks ran longer and hit higher speeds on the treadmill than the control group that was not wearing them. Effect of compression stockings on running performance in men runners.
Researchers in Austrailia showed an increase in the oxygen concentration in the muscles when wearing compression gear. The effects of wearing lower-body compression garments during endurance cycling.
After this week's open workout, many of us are looking for a way to recover faster and reduce soreness. For many, compression gear may be the answer.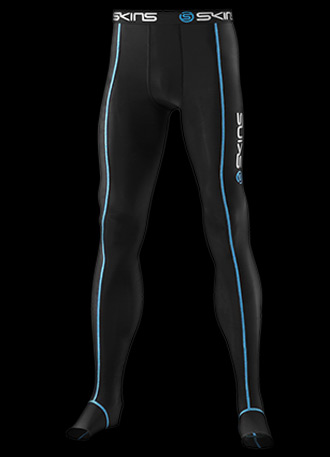 There is even more evidence that compression gear may reduce soreness and reduce recovery time than there is for increased performance:
This study showed that compression stockings reduced delayed onset muscle soreness after running a 10k. Graduated compression stockings: physiological and perceptual responses during and after exercise.
This study has even more direct application for CrossFitters. It showed that full-length compression stockings reduced soreness after plyometric training. Lower Limb Compression Garment Improves Recovery from Exercise Induced Muscle Damage in Young Active Females.
We offer several types of Compression Gear, from Calf Stockings and Compression Shorts to Full Length Recovery Tights and our brand new stylish and functional Rogue Compression Socks.