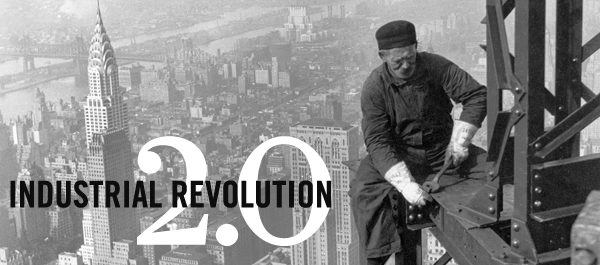 My buddy Matt stopped over the other day to ask me what we were doing here. At first I didn't know what to tell them then I thought about it and came up with what I thought best explains Rogue Fitness.
I told Matt to go back and ask his dad what his favorite tools were, you know the ones that were fifty years old and held a permanent spot in his tool box. Matt's dad is a retired Iron Worker, he drove past my house in an old Chevy step side every day for 35 years. He built just about every building in Columbus Ohio which is something to be very proud of.
What I am trying to say is that the guy knows tools and I am certain does not need a fancy hammer to pound a nail in or a crazy wrench to tighten a bolt. I told Matt we have gone back and made that wrench and that simple hammer.  We are not reinventing the wheel we are building it the same way that has worked for hundreds of years.

There was a time when we made things in the United States and we were damn proud of them. We designed, cast, forged, machined and polished steel. When I started this business I couldn't understand why we could not cast American Made Kettlebells, how is this possible. Well apparently it is possible because the fine people in Rhode Island are making them by the hundreds for us.
It is high time for all of us to begin building and inventing again, time to make things with your hands. I am tired of the excuses, look at the talented people around you and figure out how to make things happen. It is time for a second Industrial Revolution. Is there a factory in your home town that used to make something, where did all those skilled folks go? These people can sew shoes or build skyscrapers but for now they are doing nothing.
Time to be entrepreneurial and make something, go find a journeyman.